Un anno intenso. Senza dubbio.
✓ 1° Libro (in fase di correzione, ma ci siamo)
✓ 2ª Laurea (umanistica, la prima era tecnica)
✓ 1° articolo scientifico (peer-reviewed)
✓ 1° Insegnamento a Tor Vergata (Lab)
× Rottura definitiva con l'ex.


La ricerca del pattern
"Ci sono cose che non ti sembrano collegate. Ma a un certo punto le colleghi e tutto ha un senso", dice Cheryl in The Secret Life of Walter Mitty (il remake non è un gran film ma contiene alcune buone intuizioni).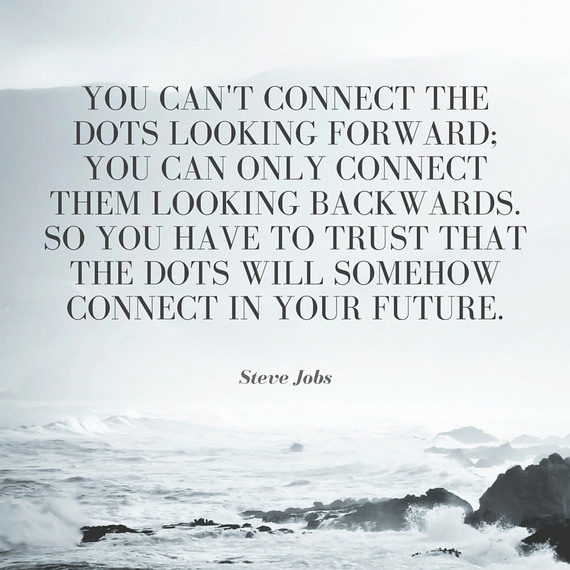 A volte metto insieme alcuni elementi per trovare un pattern, un modello di senso. Steve Jobs incentrò il suo famoso discorso di Stanford del 2005 sul concetto dei connecting dots, e che è possibile farlo solo guardando indietro. È così, e a volte ci riesco bene, a volte meno. In molte occasioni quest'anno mi è stato possibile unire i puntini per vedere un disegno più grande, ed è stato forse l'anno in cui è accaduto più chiaramente.
Non per tutti è così, o non per tutte le cose (il tema della narrazione personale e collettiva è un leitmotiv delle mie ricerche - quindi il pippone è assicurato). Se guardo ai racconti di amici, amiche, ex, o colleghi, mi accorgo che per alcuni non è facile unire i puntini e vedere un "disegno". In alcuni casi non si dà importanza a cose che invece forse avrebbe senso connettere. In altri casi ci si fissa in una narrazione che apparentemente ha un senso, ma che non connette le cose "giuste". Spesso non diamo spazio a ciò che è doloroso, perché non lo vogliamo vedere. Così ci raccontiamo una storia, ma i puntini non si connettono o manca sempre qualcosa...e il disegno non appare.
L'ultima spunta della mia lista è di questa categoria: è stata una perdita che non capisco. Posso aggrapparmi al motto di un poeta, raccontarmi che è servita a farmi crescere, ma la verità è che dopo tutti questi anni non riesco a trovare un senso a questa storia - ma forse ha ragione Vasco: un senso non ce l'ha. Niente puntini da unire, niente pattern.
Il punto di vista personale
Nel collegare le cose, c'è una focale personale e una più estesa.
Nella focale personale posso dire che un pattern riconoscibile è stato sicuramente l'ambito di studio e approfondimento sui temi che erano di mio maggior interesse: la ricerca sui processi digitali dei social network e l'insegnamento. La possibilità offerta dalla laurea in scienze umanistiche, unita a quella in ingegneria informatica, mi hanno dato delle basi su cui poter configurare un percorso di crescita professionale in questi due ambiti. Ho visto come tutto quello che avevo fatto è servito. Chiaramente per ottenere questi risultati è servito anche lavorare sodo, ma c'è un filo conduttore che lega le cose del passato - anche apparentemente sbagliate (come la laurea in ingegneria, appunto) - a ciò che ho fatto oggi. Quelle competenze e quegli studi, adesso, acquistano senso. Ecco perché quando sento i miei amici non dare spazio all'esperienza mi viene da dirgli "credimi, non è inutile". Eppure so già che non mi crederanno. Anche io faccio fatica a volte a riconoscere le esperienze, specialmente quelle dolorose e senza senso. È un lavoro continuo, che bisogna imparare a fare con un metodo. Spesso ci si trova spiazzati, non riuscendo a rileggere la propria storia personale sotto diverse prospettive, e con uno sguardo diverso.
L'aggettivo faticoso si riferisce all'insieme delle cose che sono accadute in un solo anno solare, e che sono state davvero tante. Belle (la maggior parte), ma anche faticose perché ho dovuto rivedere quasi tutti i miei modelli di lavoro e studio. Sembra niente, ma è come cambiare testa o quasi, e dopo i 45... diciamo "una bella sfida" (un termine che fa subito pensare all'odioso linguaggio da marketing). Sfide complicate, perché verso la fine dell'anno sono successe delle cose difficili da gestire (e siamo al terzo aggettivo), di cui non mi va molto di parlarne. Dalla apparentemente semplice distorsione al polso che invece forse è qualcosa di più, alle persone importanti che si sono allontanate dalla mia routine per motivi di lavoro e di obbedienza e mi mancheranno...
Newsletter!
Comunque, siccome non sono quel tipo di persona che sta ferma a lungo né che fa bene tutto, anzi*, a gennaio partirà la mia newsletter, che in un guizzo di fantasia ho chiamato LGPost. Sarà settimanale e basata su ciò che la piattaforma Paper.li pesca dai feed social che leggo (Twitter, cui si aggiungeranno Facebook, Linkedin, ecc.), più qualche articolo che segnalerò io direttamente. Se vi va di iscrivervi, mi fa piacere.
* Ai tempi di Splinder scrissi un piccolo elogio dell'equilibrio; oggi purtroppo è il massimalismo ad andare di moda, e su Medium furoreggiano gli articoli contro la mediocrità. Forse dovrei ritrovare quel post..